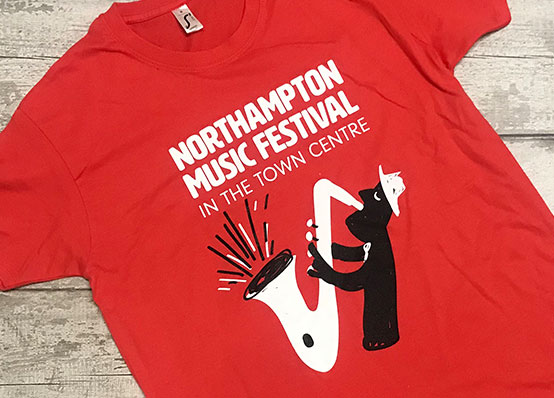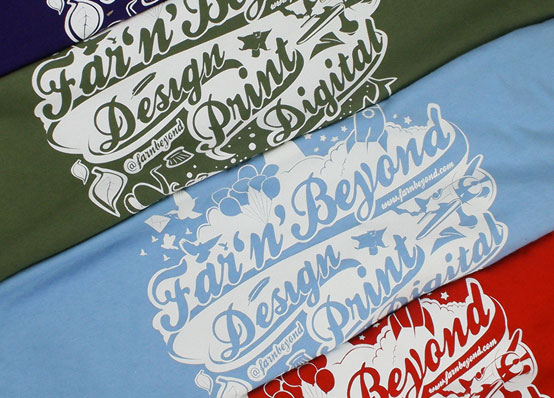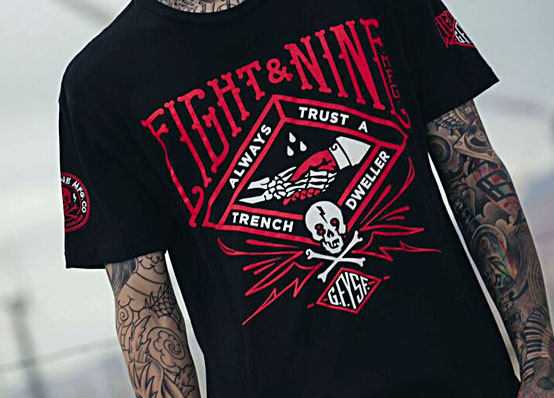 T-Shirt Printing
We love printing t-shirts! Whether for Corporate Promotional Wear, Events, Charities, Sports Clubs or Bands, our t-shirt printing facility can offer one colour to full colour printing onto T-Shirts, Polo-Shirts, Hoodies, Sweatshirts and Athletic Wear.
We have a full in-house creative artwork facility and can reproduce existing artwork or create designs from scratch. In fact we can go from a blank page to a printed t-shirt within an hour!
Please click on any of the following links to read more:
Corporate Promotional Wear
Schools & Colleges
Bands
Charities
Sports Clubs
One Off T-Shirts
If you'd like to discuss your T-Shirt printing requirements further, please call us on the number below or drop as an email using the form on our contact page
---
Marketing Potential
T-Shirts are a great, cost-effective marketing tool. Every time someone is seen wearing a t-shirt with your brand, logo and contact details is free advertising and promotion. Corporate workwear is also a chance for your staff to portray your company in a smart and professional way
How Does it Work
We have a full service, in-house artwork to screen printed T-Shirt, Polo Shirt, Hoodie or Sweatshirt. Come to us with a pencil sketch of an idea or completed artwork and we'll do the rest and can turn around a print run within a single day.
How much will it cost
Please see our price guide for typical costs for printing t-shirts. The prices cover 99% of most people's requirements, if you have something that you'd like to discuss further, please call us on 01604 269012 or email us on info@tshirt-printing-company.co.uk