Nothing 'Beats' Free Promotional T-Shirts
September 22nd, 2015
---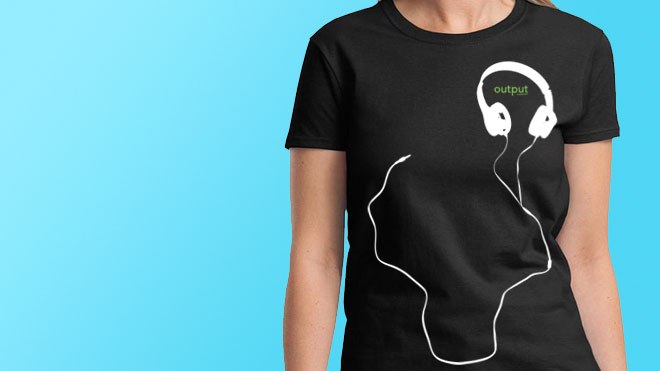 The Marketing team at Output X-ccessories were looking for a cost effective, eye-catching promotional t-shirts to promote their range of Headphones, Earphones and Bluetooth speakers for a series of up and coming exhibitions in the UK.
 
Simply screen printing their brand logo on a t-shirt wasn't going to work for them. 
So, along with the design team at Output, we decided on using a silhouette of the actual headphones with the Output brand logo incorporated into the design and positioning it as a chest logo. This striking wearable design fits perfectly with Output's corporate identity, is cost effective to produce and was completed and ready to print within a couple of hours.
---
If you'd like us to create a unique t-shirt design just for your company, club, school or band then get in touch, we'd love to help.
---